MEDICAL INTERPRETER TRAINING COURSES

​                         

                         ARE YOU PREPARED TO TAKE THE NATIONAL BOARD'S 

​                                   MEDICAL INTERPRETING EXAMS?????

                                                           Click here for more information
Marcelo Lopez has been a California State Certified Medical Interpreter since 2005. He was also certified by the NBCMI in 2011 and has taught several Medical Interpreting Courses in Southern California.

Marcelo Lopez also holds a medical diploma from the Universidad Nacional De Rosario, Argentina.

             COURSE TEXTBOOK

Interpreter Prep uses

               "The Interpreter's Rx"

by Holly Mikkelson for our training. You will find this book extremely useful even after you finish our training. Please purchase this book before the start of course. To buy book click on the red link below:

Note: those who have enrolled in Interpreter Prep's NBCMI Written Exam Prep Course will not need this book for their training. 

                                   QUESTIONS?

           CONTACT US:

           - CALL: 818-975-0713

           - TEXT: 818-975-0713

           - EMAIL: InterpreterPrep@gmail.com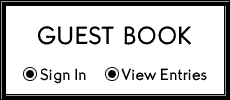 Interpreter Prep's                      STUDY BUDDY REGISTRY

Click here and read before using